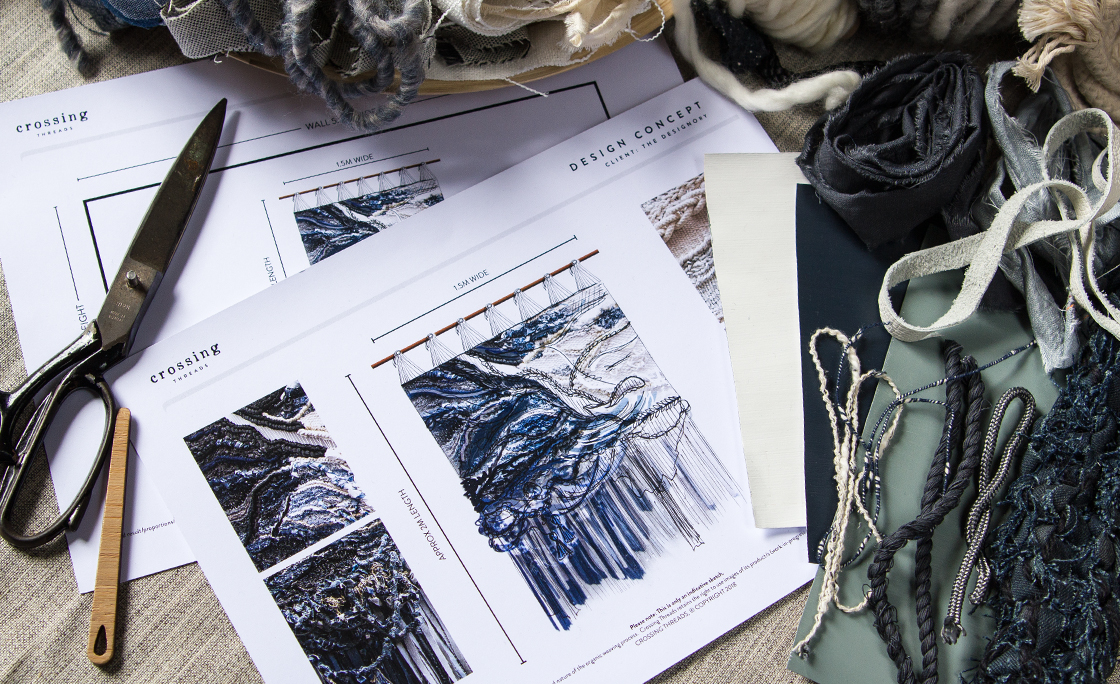 Like what you see here but have something else in mind?
... Looking for that statement piece to complete your space? Want to give someone a heartfelt, truly one-of-a-kind handmade gift? Or simply want to add some warmth and character to your abode?
We can help you!
One of the most motivating and rewarding parts of our practice is creating made-to-order, custom pieces. Our handwoven artwork has travelled the seas, crossing continents and finding their way into their forever homes. If you're after something unique, please get in touch. We would love to weave your story into a tactile piece of work.
Drop us a line at hello@crossingthreads.co or simply fill in the form below.
Below are just some examples of commissioned work we had the pleasure to create.